Law firms typically have a legacy of multiple systems that are each good at doing one thing, but extremely difficult to integrate. Enter LexisOne™ — an ERP solution built with the legal profession in mind.
When your data is held in different systems, it's almost impossible to gather the insights you need to run your business effectively.
LexisOne is an enterprise resource planning (ERP) solution which unifies the management of work, finances and people in a single solution.
Based in the cloud, this solution is agile, scalable and secure. Always available, always up to date. Our modern approach delivers faster deployment, industry best practice, and a platform that's constantly evolving to meet your needs.
LexisOne™ — Enabling law firm transformation

LexisOne puts the familiarity, scale and investment power of Microsoft into your hands, while leveraging the world's best business management practices. Tailored by LexisNexis for the legal sector, it's a package that's hard to beat.
By using a single system for everything from time recording and matter management to financial, HR and procurement management, and using a common interface, you'll transform your firm's ability to: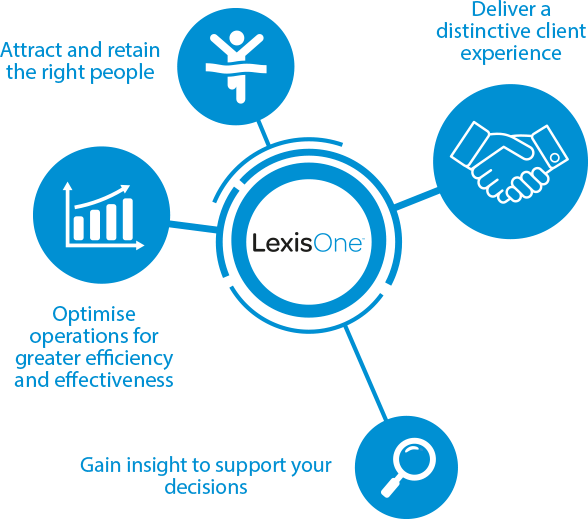 Differentiate on service

We know that enterprise clients are generally confident about the quality of legal knowledge demonstrated by their law firms. But we also know that this is not the only way in which they judge you.
Our research shows that enterprise clients (general counsel and LOB heads) are looking for:
Value

. Clients don't want 'the best possible legal diagnosis'; they want business solutions that are 'good enough', built on deeper relationships, insight into their business, and an appreciation of their cost pressures.

Visibility

. 75% feel they get little help from in understanding (for example) case lifecycles, spend, trends in work performed for them, or the work's impact.

Certainty and predictability

about scope of work, costs and timelines. Recognising that legal work can be variable, clients want law firms to manage variability and risk across their portfolio.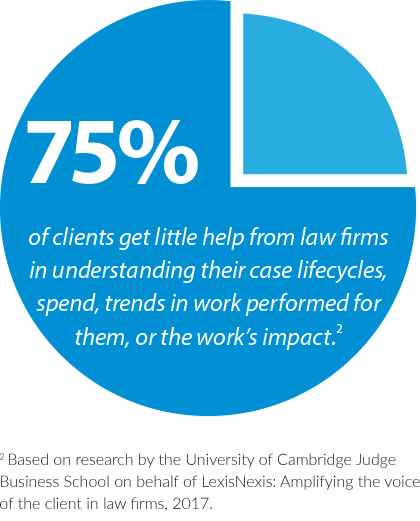 LexisOne is not a magic wand for building deeper client relationships. But it is designed to help you see the bigger picture across a client portfolio, respond to clients' cost pressures, and be transparent with them about the work you are undertaking for them.
Because not everyone needs the same information or functionality, access to LexisOne is via configurable workspaces for different roles and powerful permissions handling.
You can also build client portals through LexisOne, giving 'self-service' access to progress updates. This can be a compelling service differentiator and of significant value to clients.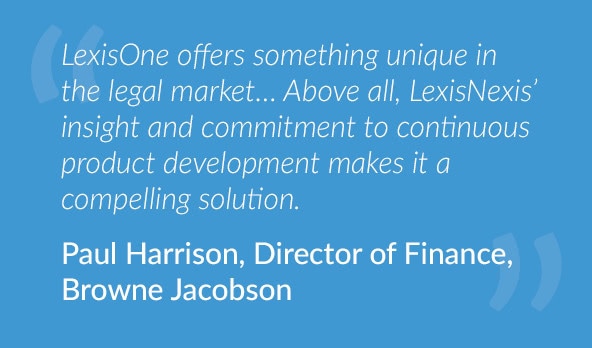 The volume of bill reversals that law firms routinely tell us about suggests consistent failures to:
Accurately and consistently plan and budget for work.
Complete work reliably and stay on plan.
Invoice promptly and accurately.
With LexisOne you can easily analyse prior work to achieve better accuracy when planning, budgeting and quoting for similar work.
The powerful Task Recorder helps you specify best-practice procedures more clearly and consistently, and track progress against timescales and budgets in near real-time. Accurate invoicing and reporting follows as a matter of course, helping to make bill disputes a thing of the past.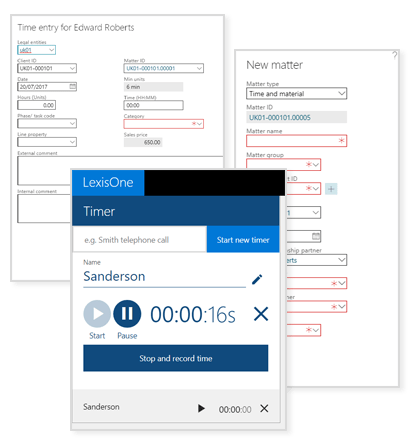 Optimise operations for greater efficiency and effectiveness

Time is money - and with so much functionality, flexibility and control in one system, LexisOne saves on both. It is highly configurable for different needs; but also helps you standardise on your chosen configurations.
The more of LexisOne's range of functions your firm uses, the more you minimise the need for IT to manage different systems, integrate them, or maintain integrations as vendors develop their products in different directions. And that can have a greatly beneficial impact on your IT budget.
If integration is necessary, then it is through the use of open APIs: avoiding as much complexity as possible.
LexisOne also automatically maintains built-in compatibility with standard Microsoft Office products, freeing IT from any special effort to support work across these systems.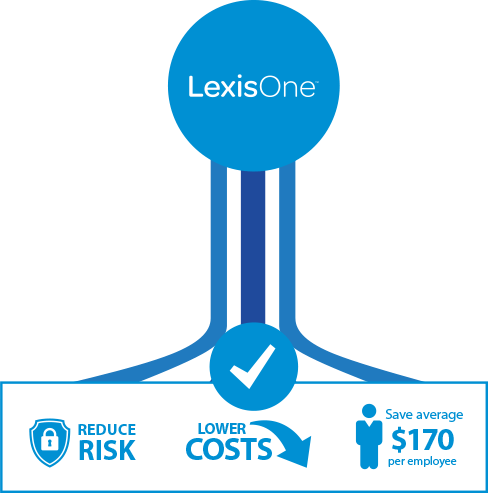 Adopting an ERP approach to practice management is your firm's chance to clearly define how you'll on-board new clients, quote for work, open projects, allocate resources, record time and expenses, and invoice your clients.
The templates and processes you specify may differ to suit the needs of different types of work and local regulations. But the underlying principle is that LexisOne frees your legal professionals and support staff to focus on their work, by minimising the time they spend on managing processes.Whether you use it for training or tracking, billing or budgets, LexisOne will transform the way you work.
Whether you use it for training or tracking, billing or budgets, LexisOne will transform the way you work.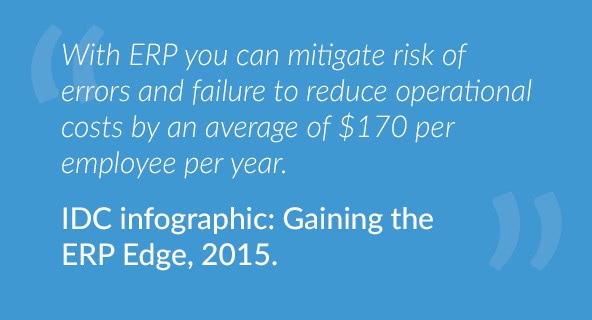 LexisOne readily supports different tax and accounting requirements across your global enterprise. You can set these requirements as standard for specific users without having to build customised permissions or security levels.
You can also cater for e-billing requirements, configure expense management and manage procurement-to-payment as a single, end-to-end process within one system.
And LexisOne really comes into its own in delivering business intelligence on financial and business performance metrics
Management by exception
With LexisOne, people are much more likely to follow best practices by default. So instead of continually fighting fires, you can focus on managing the firm for success.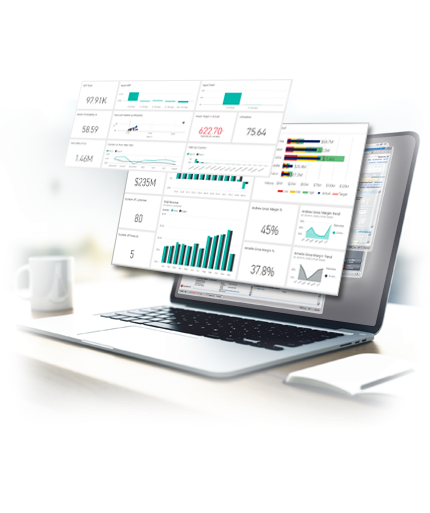 Attract and retain the right people

LexisOne gives every employee better control over their own productivity and career advancement. And takes the guesswork out of identifying the skills your firm needs to achieve its ambitions.
Unlike traditional HR systems, LexisOne unifies HR and core business management, giving HR and line managers direct visibility of employee and team performance. In turn, this makes it easier to propose training, career development or recruitment as necessary:
With visibility of past work and your current talent pool, you can protect valuable customer relationships before key people leave.
You can also ask the question: "How are we positioned to win and deliver this type of work?" With powerful human capital analysis on tap, LexisOne is as much a tool for strategic scenario planning as for HR process management.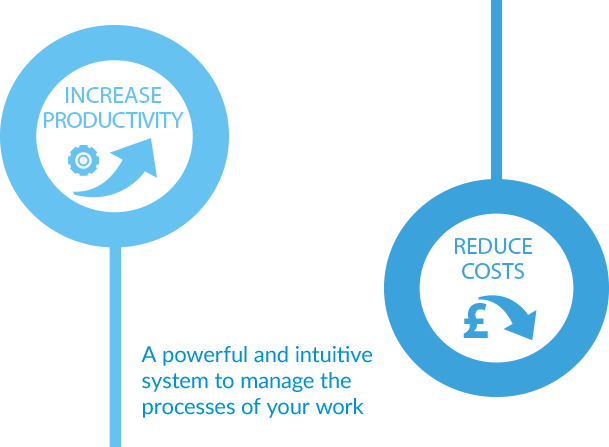 LexisOne also helps you meet employees' expectations of how a modern workplace should be. Imagine being able to tell the most desirable candidates:
"We believe in giving our people the information they need to deliver for clients. You'll have clear visibility of everything we do that is relevant to your role."
"You'll be able to track your own performance against business objectives, and take up training opportunities to grow in your role."
"You'll use a powerful and intuitive system to manage the processes of your work."
"And you can access the system through any device, so you can work wherever you want to"
Gain insight to support your decisions

Powerful analytics and visualisations that let you drill right down to individual transactions with minimal effort to convey key metrics to those who need them... LexisOne can make it happen.
With LexisOne we invite you to think big; because anyone familiar with Microsoft Power BI will tell you that game-changing business intelligence is at the heart of Microsoft's roadmap: to the direct benefit of LexisOne.
Game-changing intelligence
The more business functions you manage through LexisOne, the more you have a single source of reliable, accurate data from which to draw meaningful insight.
If your firm has struggled to report on client, matter or, indeed, firm profitability - that can finally change.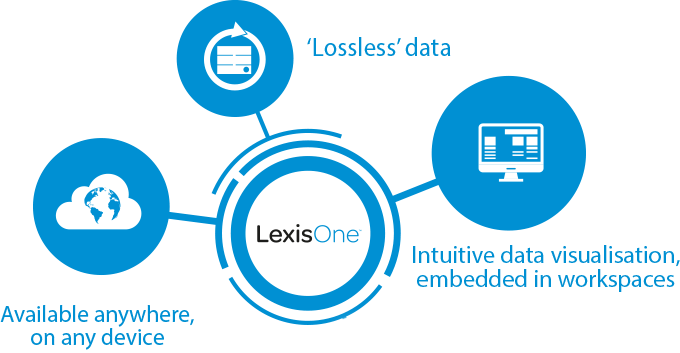 The data is captured in real-time and stored without aggregation. With superfast processing, you can finally:
Analyse at any level: from firm-wide to individual offices, practice areas, teams, employees, clients, matters, or tasks.
Employ predictive analytics and forecasting.
And data-crunching never interferes with ongoing system use.
We can build specific dashboards into the configurable workspaces of specific people. You have full control over who can see what.
Do you want certain roles to see work in progress as a matter of course? Or the state of billing, collections, aging, lock-up...?
Do you want to promote management by exception through visually compelling alerts? And let people drill down or aggregate up for the further insight they need?
Done.
Available anywhere, on any device
So your people have the information they need at their fingertips, wherever they are.